h-Art - Hereford - 2007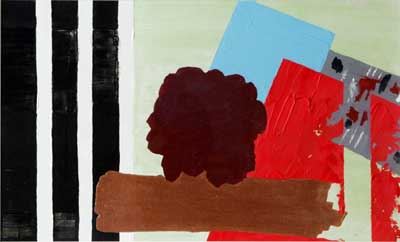 Three white lines
© Robert Wright
In 2007, Robert Wright divided his time between Woonton, near Kington, and London where he was Sub-Dean of Westminster, Rector of St. Margaret's and Speaker's Chaplain.
Robert seeks to explore the mysteries of the heart through abstract art. This might seem to be paradoxical but the English mystics use rich symbolism and imagery to point to things that they tell us are beyond words. And it is that place beyond words that Robert Wright seeks.
Normally using acrylics, his abstract paintings are not intended to be remote; they seek to comment on the inner life and to help the viewer get a direct feeling about spirituality in relation to the painting they are looking at.
Robert was especially pleased to be exhibiting as part of h-Art, having previously held two solo exhibitions in London.
---